Custom made adventure of a lifetime
Get your adventure fix in 5 simple steps
Fly in
We will meet you at the airport and transfer you to the accommodation
Rest & prepare
Good night's sleep before the adventure starts
Enjoy the adventure
We'll take care of all the logistics during your adventure
Well deserved rest
We'd love to hear your stories from the course
Fly out
Transfer to the airport
Explore Croatia...the hard way!
UNIQUE OPPORTUNITY TO TRY OUT THE COURSES FROM OUR PREVIOUS EDITIONS
Choose an adventure you want to
ADVENTURE RACE CROATIA 2018
It is only 20 km from Nin to Zadar but we will take you of the beaten track, long way around, over the mountains and you will discover some of the hidden gems of Zadar region.
ADVENTURE RACE CROATIA 2019
From island of Pag to Pakoštane,over the Velebit mountain, fortress of Knin, Čikola river canyon, National park Krka and Vransko lake , this one is the one for the books.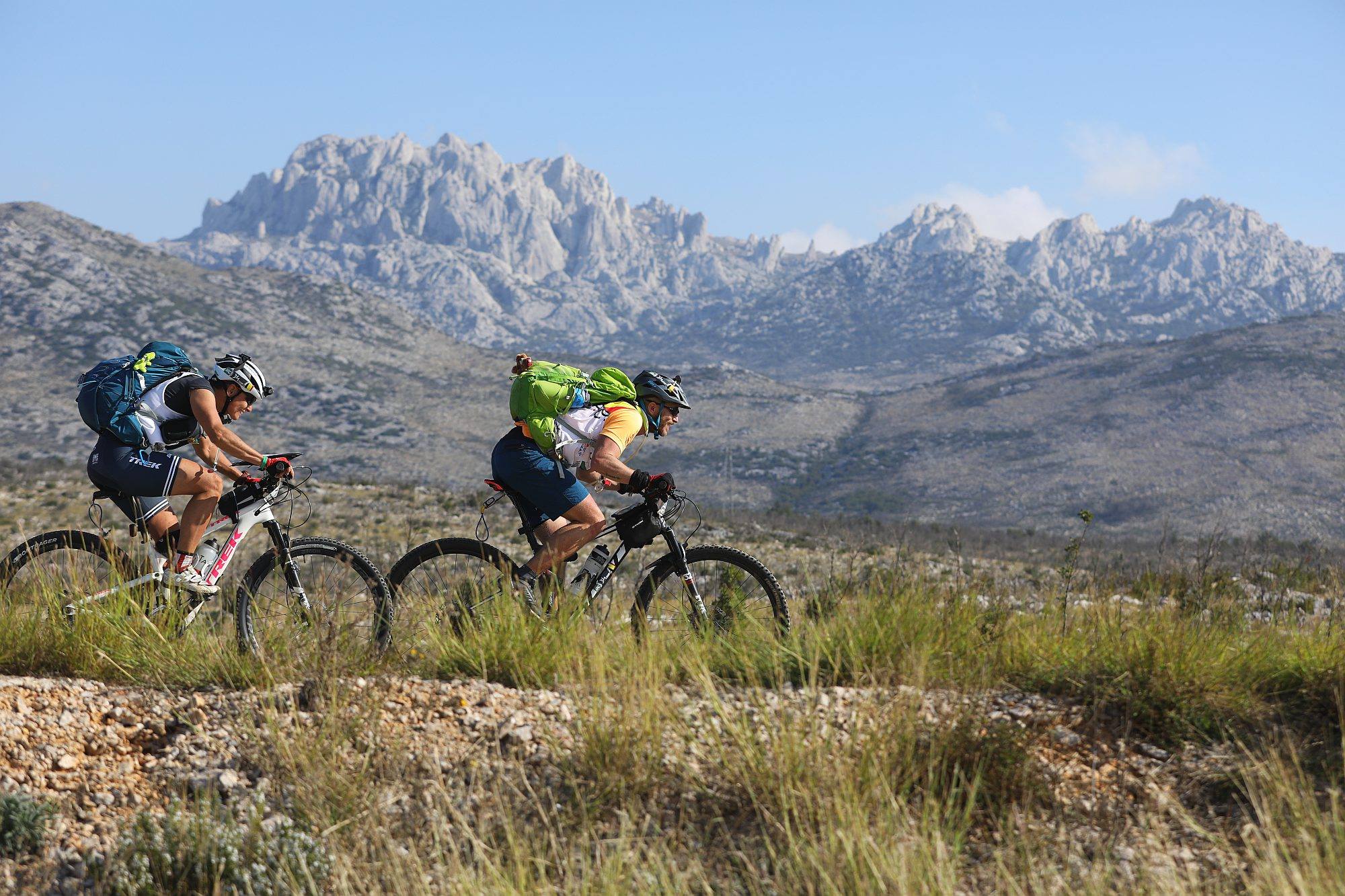 We took the best rides from ARC 2018 and ARC 2019 and created a 500 km MTB tour of a lifetime. Breathtaking scenery all around will surely help you forget how heavy your legs are.
Adventure Race Croatia is an adventure race held in Croatia and it is the part or World Adventure Racing Series. RElive, REexplore, REexperience ARC is a custom made multisport tour for adventure hungry and above the average fit people who'd like to experience the magic of adventure racing on their own terms.
Each tour is following the path of past races and consists of never-ending Croatian wilderness highlights. Months of exploring have been put into creating a spectacular course for each race and now those, mostly hidden and unknown, routes are waitting to be relived.
Make no mistake, this tour is not for an average outdoorsy person. RELIVE ARC is for those who seek extremes, are willing to find their limits, those who are not afraid of pain and are not satisfied by following the beaten tracks and broshure adventures. RELIVE  will show you the beauty of sunsets and sunrises in the mountains, make you embrace the calm of the night, teach you to appreciate simple things, force you to realise your power is being born at the moment you thought you were done.
If you've never done an adventure race, RELIVE will make you or break you. If you're an experienced adventure racer who wants to explore Croatia the hard way and use this tour as a training or just an energetic person who'd like to dip into this contagious way of displaying human limits, RELIVE is an adventure for you and the memory of it will last a lifetime.
RELIVE ARC is a highly custom tour for small groups of people where we handle all of your logistics from landing to the airport until transfering happy and exhausted you back to it. The tour consists of hiking, mountain biking, kayaking, swimming and orienteering. We will provide you with all the kayak gear but we highly suggest bringing your own mountain bike to make the longer and technical rides more fun and pleasurable.
Depending on your level of extreme we will customise the amount of luxury and comfort considering the accommodation during this adventure. You will get a good night sleep on your arriving and departing day but everything else is up to you. Doing it the racing style, sleeping very little wherever you get the chance will make you feel anything and everything there is hidden in you but getting a bed and your beauty sleep each night won't make this adventure any less extreme.